JSA's Dublin team took part in An Taisce's Clean Coasts Corporate Volunteering Programme. An Taisce's 'Clean Coasts' programme works with Irish communities to help protect and care for Ireland's coastline, seas, waterways, ocean and marine life.
We spent a day collecting and removing litter and debris from North Dublin's scenic Donabate Beach. It was very satisfying to see our work make a tangible and immediate improvement to a coastal environment enjoyed daily by local community. We also learned a great deal about the negative impact human behaviour is having on Ireland's extensive coastline and marine ecosystem.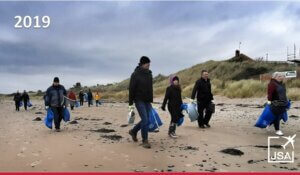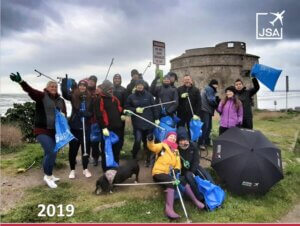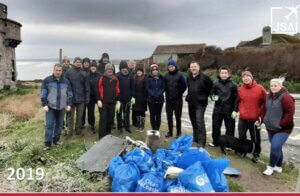 In March 2022, the Dublin team once again teamed up with An Taisce's Clean Coasts and braved the Irish weather to clean up one of our stunning beaches. This time, venturing north to Bull Island, the team got busy picking litter while learning about the wildlife and habitats within this beautiful Nature Reserve – an added bonus!
The island is covered with dune grassland and an extensive salt marsh lies to the northwest and at extreme low tides there are extensive mud flats between the island and the mainland. We learned how the reserves are of international scientific importance for Brent Geese and is a haven for both local and visiting wildlife. The area has several nature conservation designations for the habitats and species it supports, it's designated as a special amenity area for its aesthetic and recreational value and is an integral part of the Dublin Bay Biosphere.
All the more reason to protect it and keep supporting An Taisce's fantastic work!